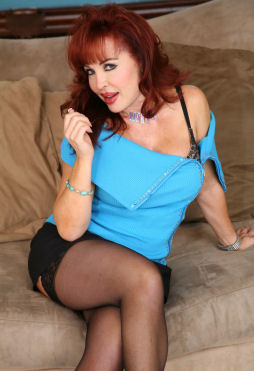 Have you been searching for a real woman? The woman that knows how to please in an out of the bedroom. I am that woman, yes I am older, but old age makes for experience. Being 52 years old I am in my prime sexually for all of you horny young guys out there. Not that I don't appreciate an older man, a man near my own age---after all we have our own experience to bring to the bedroom.
Allow me to share in your fantasy, your role play, your secret desire. I want to become part of your mind, your passion. Knowing what turns a man on is essential to satisfy his needs.  I love all kinds of sexual release, nothing to too taboo or kinky for me. From a little slap and tickle, yes I love to be spanked and do the spanking too! I keep my mind, and my legs..wink, wink, wide open.  When you call me we can both experience fucking a stranger, that's what I love about phone sex, knowing that we can say and do whatever we want without anyone judging, being totally shameless in our desires.
My name is Betty, and this old woman-and believe me, I don't mind being thought of as a mature phone sex operator is ready to cum out and play with you…. A few of my specialties include-guided masturbation, cuckold, cock worship, financial domination, sissy, cross dressing, sensual domination, panty hose, foot play and all kinds of role plays. Do u think you can handle this mature Milf? Let's find out!